Cosmetic Dentistry in Rockwall, TX
Your smile says a lot about you. A smile projects confidence and a positive image. People who don't smile may be seen as unfriendly or lacking confidence. When you smile, other around you will smile too! It has been said, "That the shortest distance between two people is a smile."
Cosmetic dentistry has changed rapidly. New materials and techniques allow us to restore teeth differently today than we could just 10 years ago.
What Cosmetic Dentistry Options do You Offer?
Common cosmetic services with offer here at the office of Michael A. Laun, DDS include:
Whitening
White fillings
Porcelain Veneers
Crowns and Onlays
This patient was sick as a child and the medication caused discoloration and malformation of her enamel.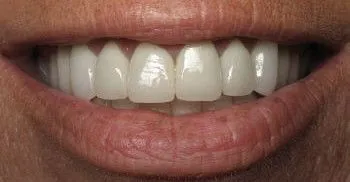 The results were life changing!
---
For More Information On What Cosmetic Dentistry Can Do For Your Smile, Call Michael A. Laun, DDS In Rockwall, TX At (972) 771-5671 Today!