OUR DOCTORS
Michael A. Laun, DDS
Dentist Rockwall, TX
Dr. Laun was born and raised in Hastings, Nebraska. He moved to Rockwall in 1999. He graduated from Nebraska Wesleyan University in 1995, and the University of Nebraska College of Dentistry in 1999.
He has a wife and two children in Rockwall ISD. He is active in Rockwall Breakfast Rotary, Helping Hands, and Rockwall First United Methodist Church. He is a member of Rockwall County Dental Society, Dallas County Dental Society, the 4th District Dental Society, ADA and TDA.
He enjoys spending time with his family and friends, baseball with his son, and Nebraska Cornhusker football! He loves the small "hometown" feel of Rockwall and believes its the perfect home for his family and dental practice.
---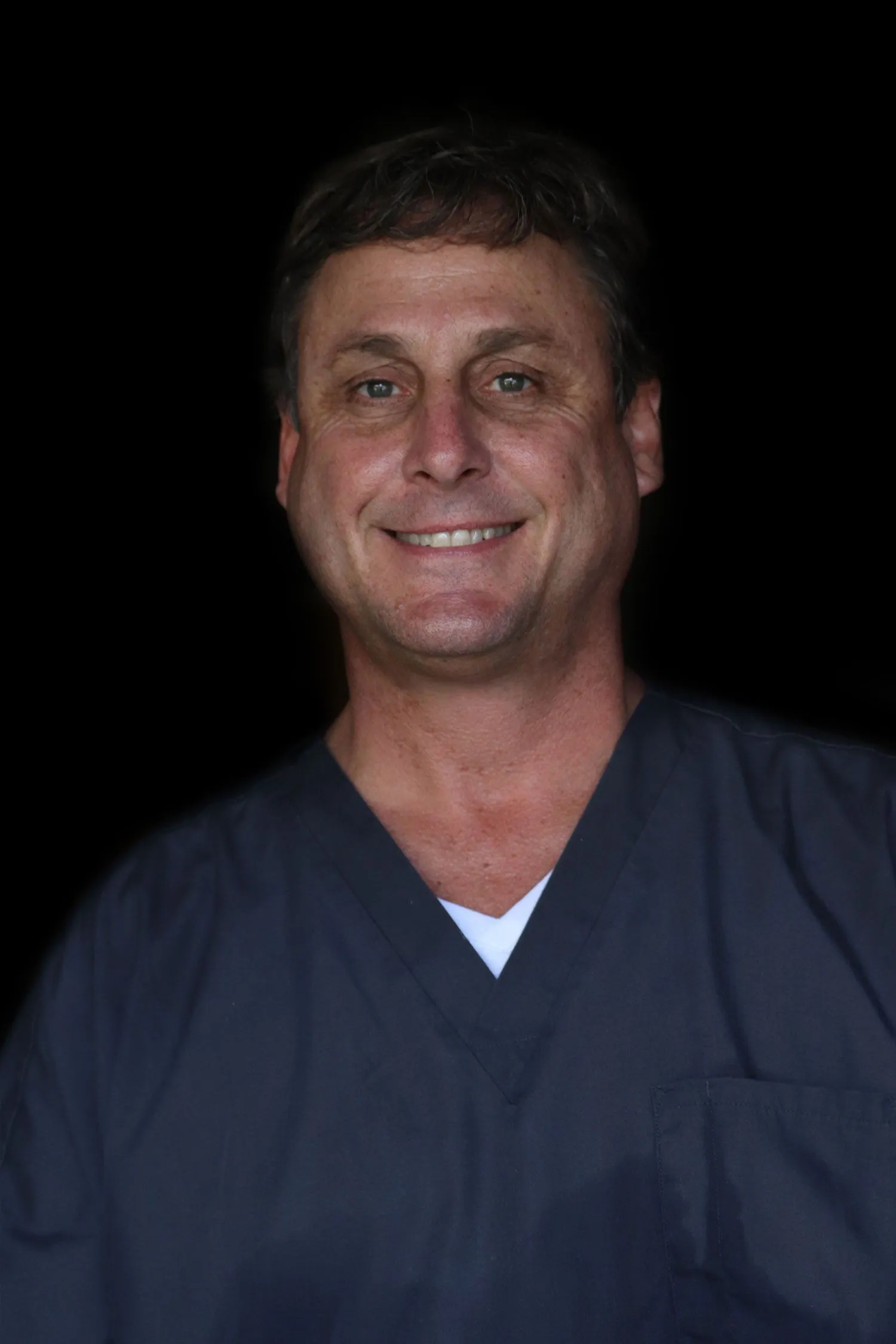 Scott A. Ervin, DDS
Dentist Rockwall, TX
Dr. Scott A. Ervin joined Dr. Laun in 2019 and continues to serve patients in the Rockwall area since 1990. After attending Abilene Christian University, Dr. Ervin went on to graduate from Baylor College of Dentistry in 1990. He continues to seek out opportunities to continue his education, while also serving and teaching in the dental community. From 1992 to 2005, Dr. Ervin was a part-time clinical instructor at Baylor College of Dentistry and is currently a member of the American Dental Association and Southwest Academy of Restorative Dentistry. He is also an Odontological Kappa Upsilon member, an honor society at Baylor Dental. In addition, he has been a member of the Academy of Operative Dentistry.
Dr. Ervin is supported by his family, which includes his four children, Seth, Sydnee, Sara Beth, and Sophee. In his spare time, he enjoys cycling, running, swimming, golfing, hunting, and completing triathlons. Dr. Ervin looks forward to working with you and your family to help you achieve healthy, beautiful smiles!
---
OUR STAFF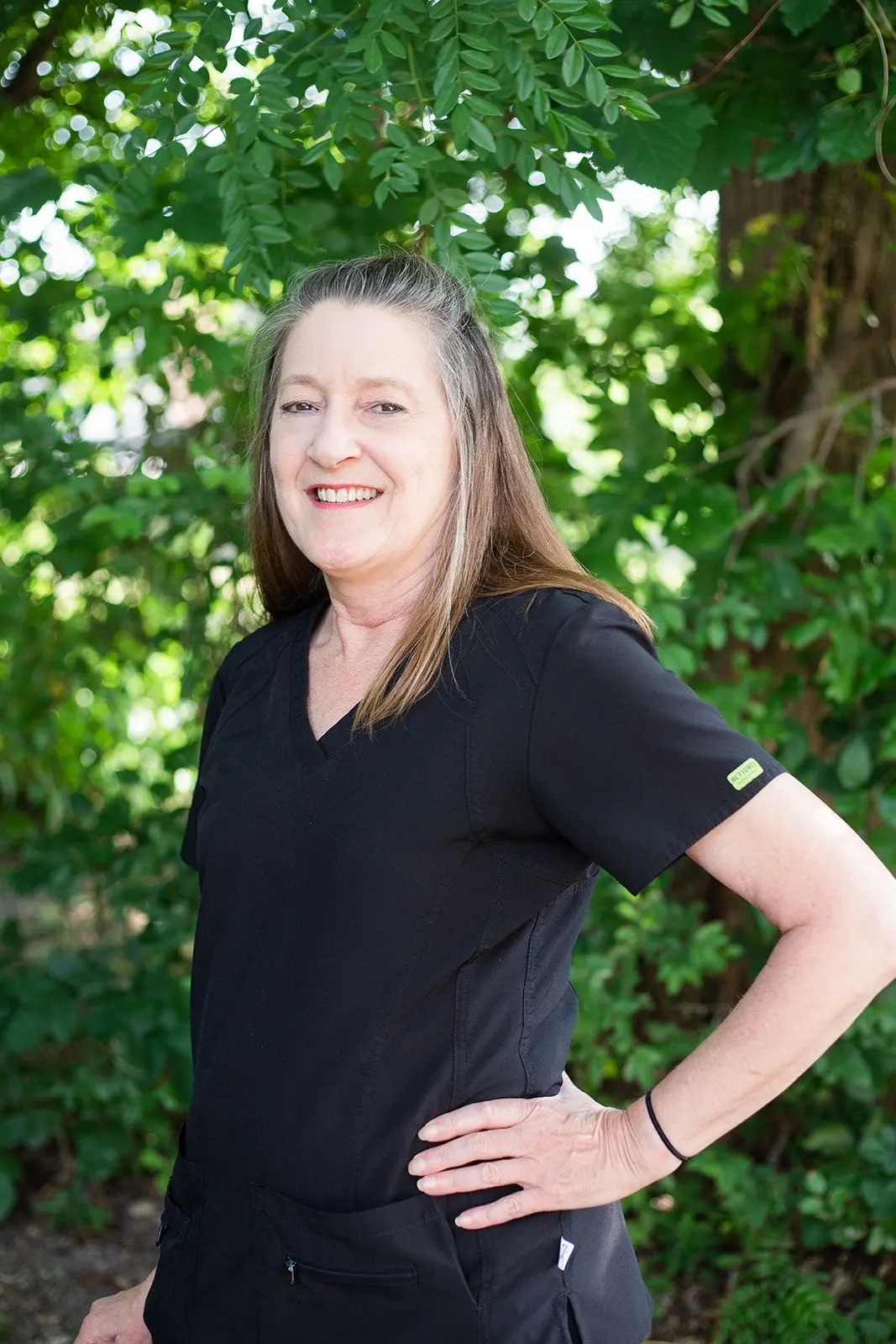 Carrie
Registered Dental Hygienist
I have been a Registered Dental Hygienist since 1982. I graduated from Tyler Junior College with an Associate of Applied Science in Dental Hygiene and a Bachelor of Allied Health Education from UT Southwestern Medical Center. I have been a member of the team since 1990. I believe patient education is very important to achieve dental health. A hygienist not only "cleans teeth", they are educators, periodontal therapist and a friend. My husband and I have two children and live in Royse City. Outside of work I enjoy teaching Sunday school, and spending time with family and friends.
---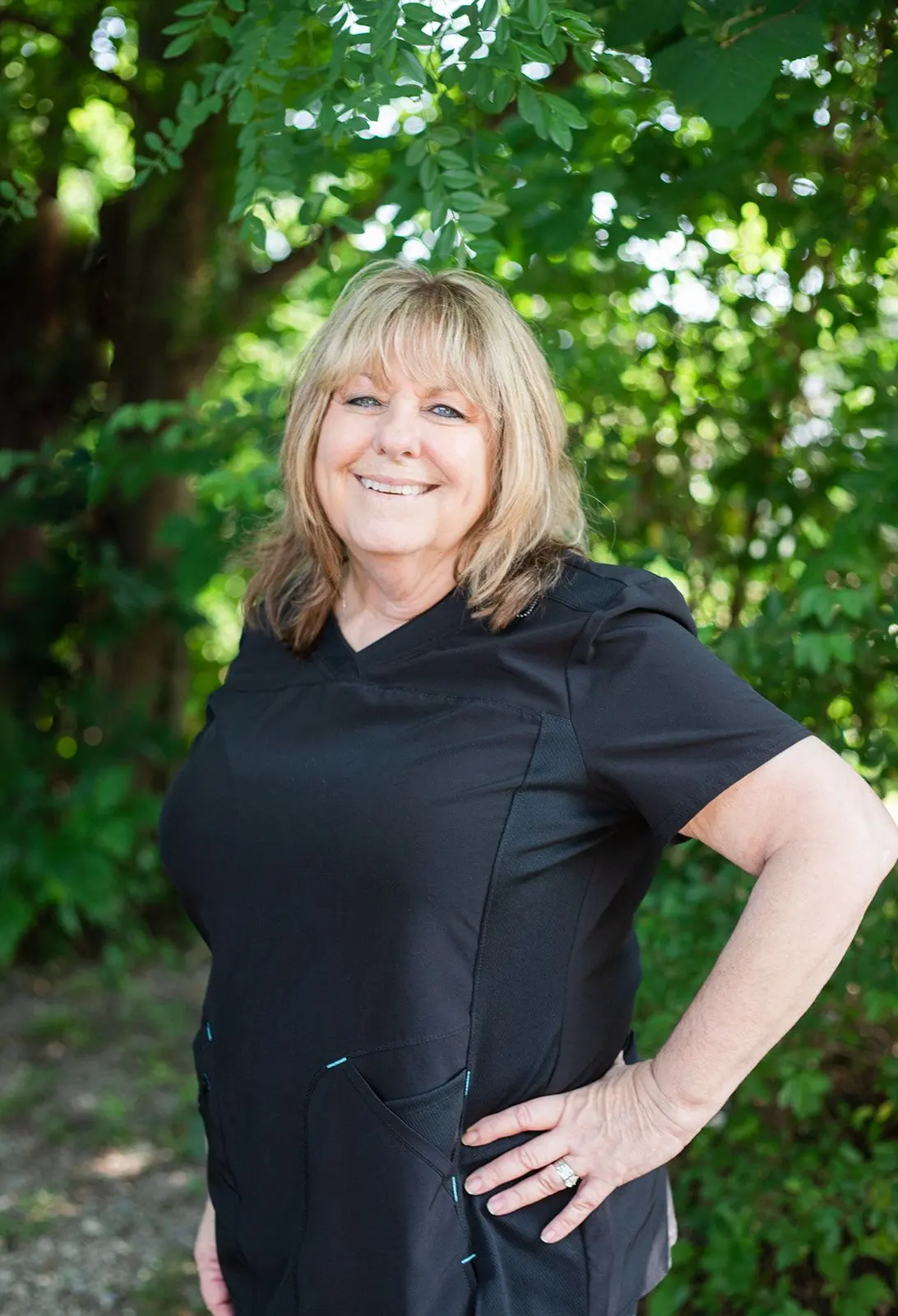 Danna
Administrative Assistant and RDA
I have been a member of the team since 1995. I am a Registered Dental Assistant, certified in x-rays, nitrous oxide monitoring and CPR. I love my job and the people I work with! A lot of our patients have been with us since the start of the practice so they are more like friends than patients and that makes our job fun. As a matter of fact, I enjoy them so much I decided to marry one of them! When I'm not working I enjoy spending time with my new husband, cooking, going on motorcycle trips, hunting and hanging out at the deer lease!
---
Denise
RDA Expanded Duty Assistant
I am a Registered Dental Assistant certified in x-rays, nitrous oxide monitoring and CPR. I have been a member of Dr. Laun's team since 1979 as a dental assistant. I enjoy taking care of my patients as much as I did the first day I began working with Dr. Kuhlman. I truly enjoy helping our patients through their appointments because lets face it, not everyone likes going to the dentist. I have lived in Rockwall all my life and even though it has grown enormously, it still has that small town atmosphere where people want to be treated like you're their friend and the people taking care of you really know you and your needs.
---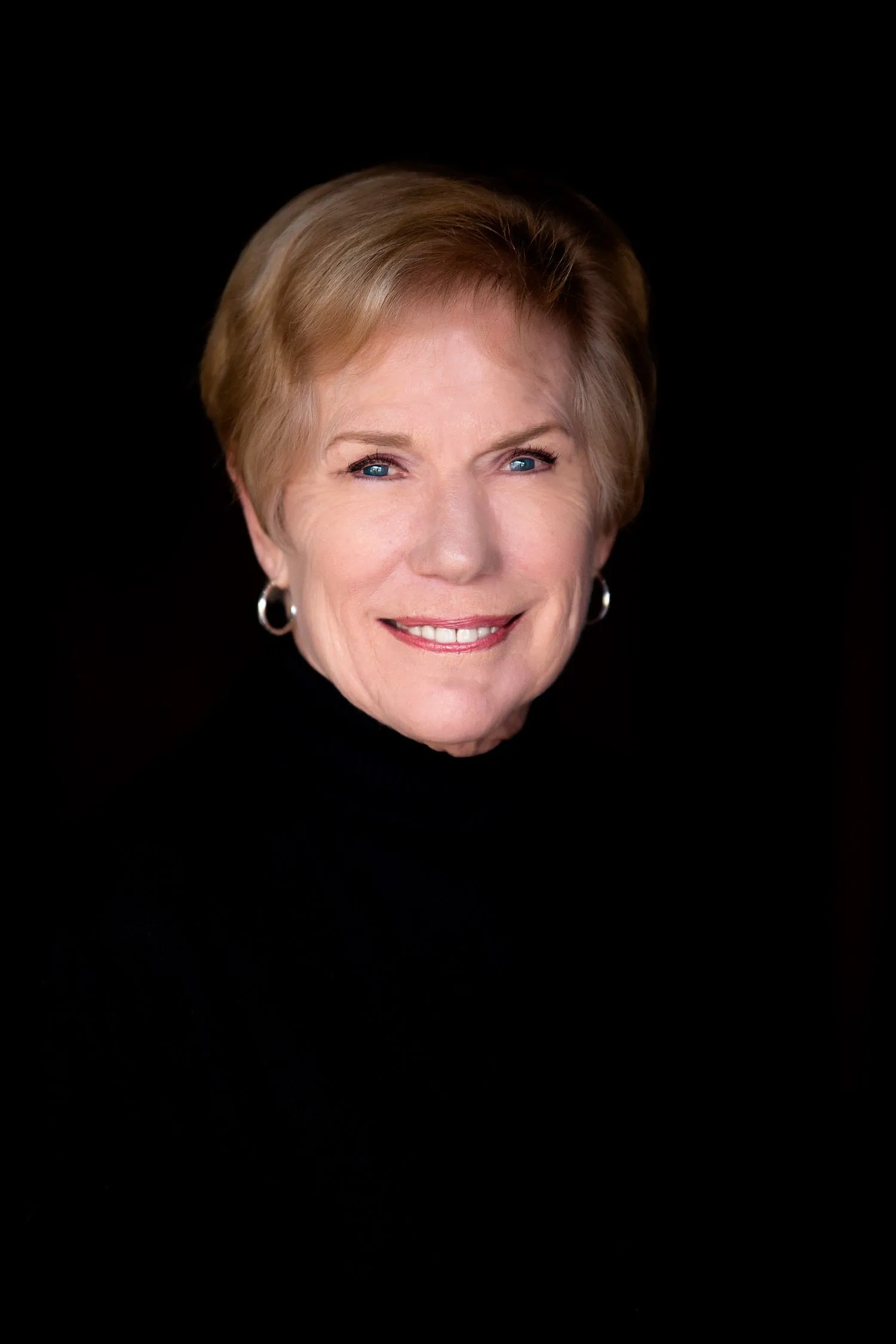 Susie
Office Manager
I grew up in Oklahoma and graduated from OU (Boomer Sooner!). I taught school for 10 years and then stayed home to raise two daughters. I came to work in the dental office in 1981 because I love being around people. I enjoy my grandchildren, gardening and Texas music.
---
Jeri
Registered Dental Hygienist
I started working for Dr. Laun in the summer of 2016. I had previously filled in as a temp, so I already knew what a wonderful atmosphere this office had! Patients are our first priority and it really shows!
I graduated from Pensacola Junior College in May of 2007 with an Associate Applied Science degree. Our family relocated to Rockwall from Pensacola, Florida at the end of 2008.
My husband and I have 2 adult children and 4 adorable grandchildren that we enjoy spending lots of time with. We also share 2 very sweet dogs that when not with my family, I can be found staring deeply into their eyes, professing my love for them. I have a very tender heart for all animals, but especially for dogs!
---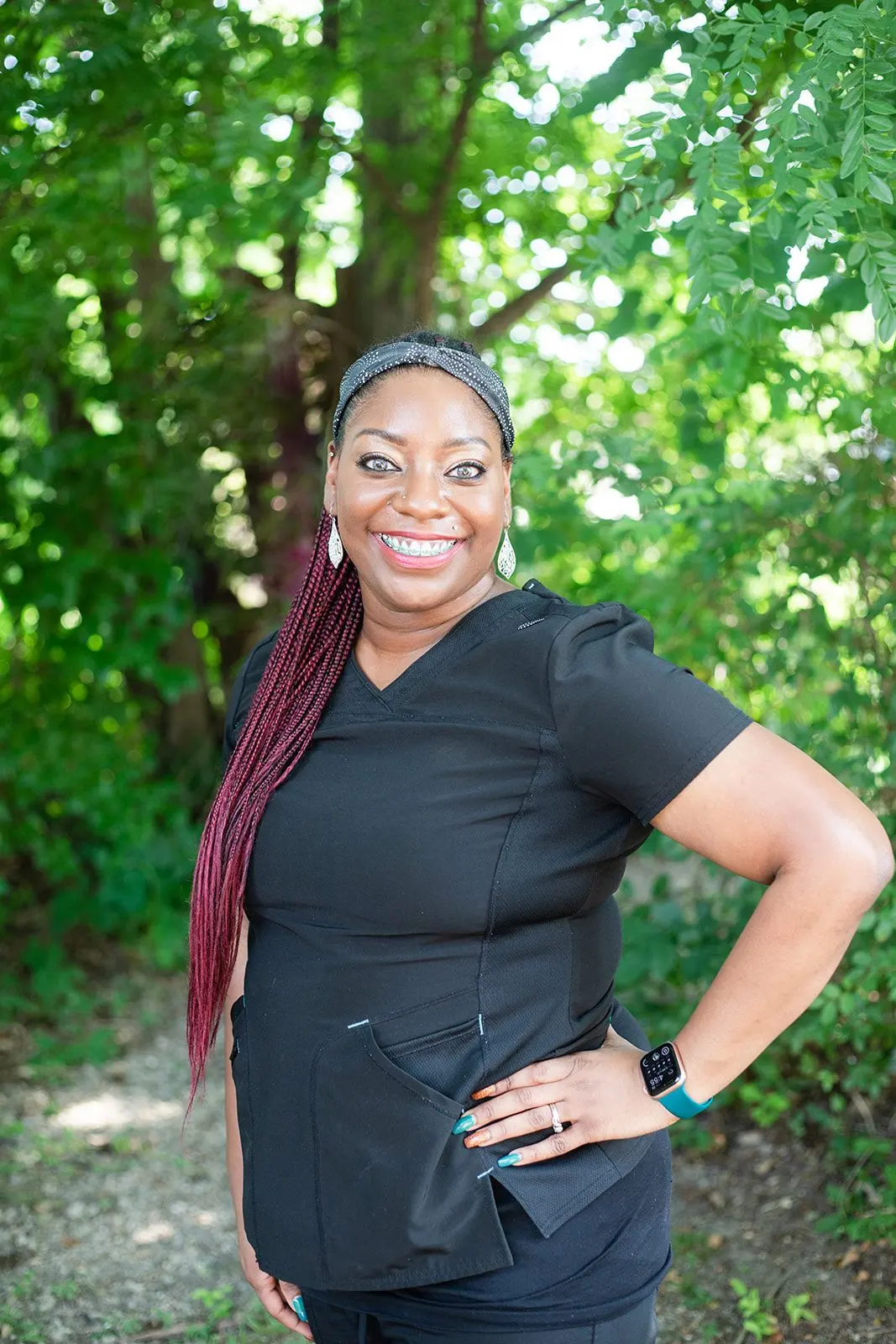 Shay
Registered Dental Assistant
I am a Registered Dental Assistant with 6 years of experience in the dental field. I graduated from Concorde Career College in 2014. Being a dental assistant allows me to have so many rewarding moments, but by far my favorite is being a part of giving someone back their smile. I love being able to touch a patient's life in a positive way. The best thing about being a dental assistant is the satisfaction of being part of a team of professionals who work together for the good of their patients. I am from Fort Smith, Arkansas and have been in Texas for 7 years. In my spare time I love spending time with my 3 children and husband.
---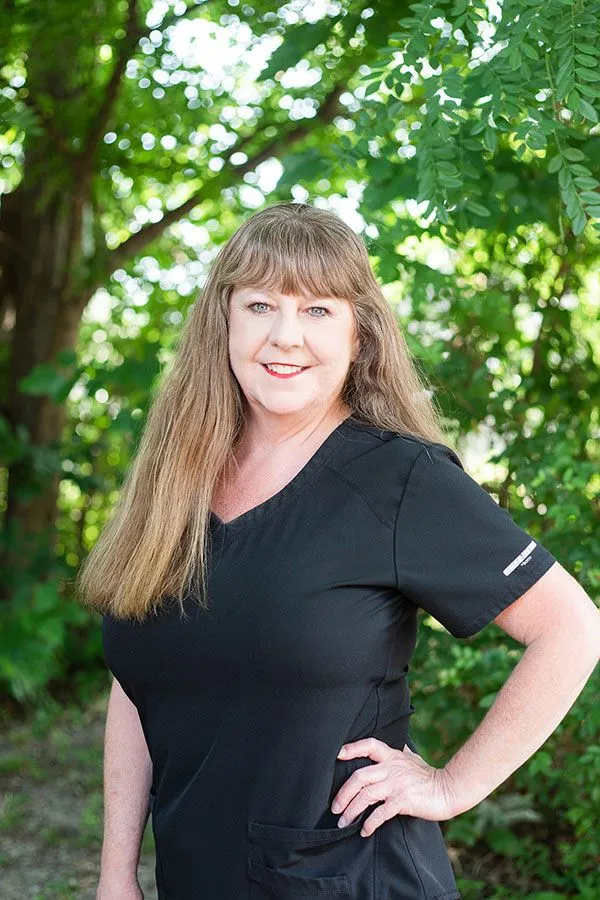 Winona
Front Office
I have been working in dental offices for the last 33 years and started working for Dr. Laun in 2007. This team is my extended family. I enjoy being able to work with people that I respect and share a common goal of taking care of our patients. We have so many long term patients, as well as staff members, and I believe this is a true testimony of our practice.
When I am not working, I love spending time with my family which includes my daughter, son-in-law and 3 grandchildren. We have 2 dogs, 1 cat and 14 chickens that are all spoiled (even more than the kids)! I enjoy reading books and listening to music to relax and unwind. I have also been known to enjoy a happy hour or two!
I feel very blessed in life to have such an awesome family and a job with such amazing people that are not only coworkers but also my friends.