Dental bridges have been used for many years. They are fixed in place. They are not removable.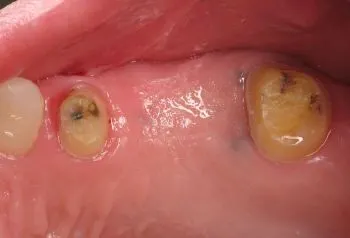 This patient was missing 2 teeth and was having difficulty chewing. You could see the hole when he smiled. We placed a 4 unit fixed bridge.
Bridges are supported by the existing teeth surrounding the missing tooth/teeth. The supporting teeth are shaped for crowns and the missing teeth are supported by the crowns. The bridge is cemented into place using the supporting teeth.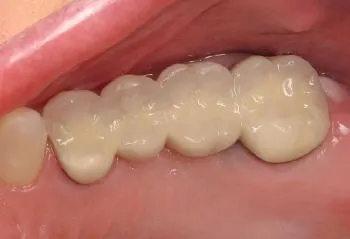 He was extremely happy. Now he can chew and smile.
They are extremely natural looking and have the advantage of not being removable.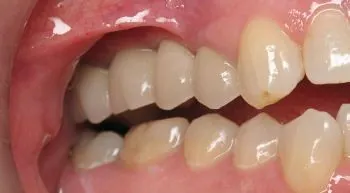 Another view of the same bridge.